How might you create an exciting path for your life?
Discover your ability to add meaning, purpose and a fresh vision to your life. Catalyze your capacity to address change in new, intriguing and useful ways at any age. Use your unique wisdom and experience to better your life.
We mentor individuals and groups from preschool through retirement.
We use a dynamic process that catalyzes your capacity to address change in intriguing and useful ways through our Life Coaching, Nature Play and Mindfulness Training services as developed by our founder, Dave Bauer.
Our toolbox includes:
The Change Leader Inventory (CLI)

Affirmations

Journey Ally

Novel Practice

Neuroplasticity research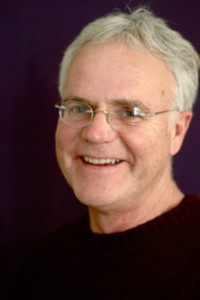 ABOUT OUR FOUNDER, DAVE BAUER
Dave loves the outdoors, hiking, biking, cross-country skiing and sharing time outdoors with his family and grandchildren. Several areas that Dave has dedicated his professional work include teaching environmental science, training others in creative thinking and change leadership, and fostering a love for nature in children. Dave's work as a children's author includes his book, What's Under That Rock, Papa?, and his nature program, Creative Nature Play.
"There is no passion to be found playing small – in settling for a life that is less than the one you are capable of living."  -Nelson Mandela
Discover keys to unlocking your capacity to living a life of fulfillment.
Explore five domains of human behavior using our innovative self-assessment tool the Change Leader Inventory (CLI).
ACHIEVABLE BENEFITS:
Discover your unique strength for living a life of vibrant change
Cultivate a mindset for navigating and actualizing opportunities for personal growth
Gain new confidence, insights and clarity in defining your next life stage
Emerge with a vision to share your gifts with others
"The Change Circle Life Coaching Program and Change Leader Inventory are well honed tools for self-exploration and nurturing community impact through an understanding of one's strengths. Journeying with Dave through several life coaching sessions allowed me time to explore these domains and assets deeper, and to customize a path that plays to my strengths and encourages me to practice both personal growth and interpersonal effectiveness."
– Andrew Delmonte, Certified Business Advisor, Social Enterprise Coordinator, Small Business Development Center at SUNY Buffalo State
Experiences in nature where a child's natural curiosity takes the lead
"If a child is to keep alive his inborn sense of wonder, he needs the companionship of at least one adult who can share it, rediscovering with him the joy, excitement, and mystery of the world we live in." – Rachel Carson
Our programs assist children, teens and adults to gain new behaviors for living mindfully.
Gain valuable life skills through mindfulness.
Mindfulness can be understood to mean a moment-to-moment awareness of one's experience without judgment.
Among the benefits of being mindful are:
        

Reduced stress

        

Better focus

        

A boost in working memory

        

Less emotional reactivity
For more, see Benefits of Mindfulness
Our mindfulness programs are tailored for each client/organization's unique needs.
To discuss designing a program or event, use the Contact page found below.
Early Childhood Day Care Training
We assist the staff in early childhood day care organizations to bring the benefits of Creative Nature Play into their work with children. 
Benefits achieved:
Enhance the use and function of both indoor and outdoor play spaces for nature play

Improve children's social relationships and self-discipline

Gain an understanding of concepts in Creative Nature Play

Infuse lessons and activities with nature play techniques
For more information, contact Dave by filling out the form below.